Products
Detechtion products stay plugged in
so you don't have to.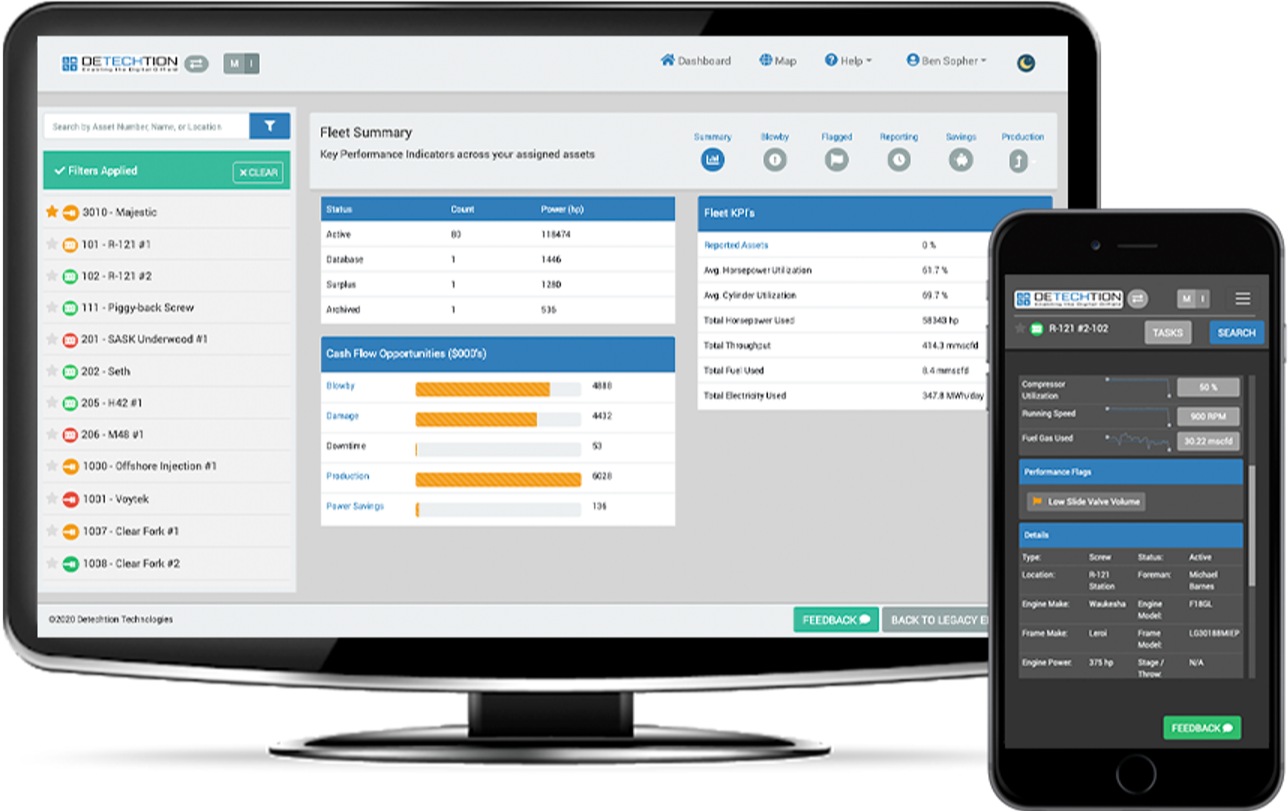 Strong Alone, Powerful Together
Detechtion products and applications work together to leverage your data collection and visibility to fully optimize compressor and chemical injection systems.

Enbase®
Access real-time data from anywhere to monitor your compressor or chemical injection system's operating conditions and automation opportunities with the Enbase® suite.

Enalysis®
Optimize your compressor fleet with advanced analytics, emissions reporting, and dynamic ops simulation using Enalysis®.

Fieldlink®
Leverage any smart device to streamline field data collection and seamlessly transport it securely to the cloud with Fieldlink®.
Enbase
Specifically created to optimize and monitor midstream compression and chemical dosing, the Enbase suite is most used by the upstream oil and gas industry.
Detechtion's Enbase® Edge devices sync to a secure, cloud-based dashboard designed to monitor operating conditions and automation opportunities of hard-to-reach production units.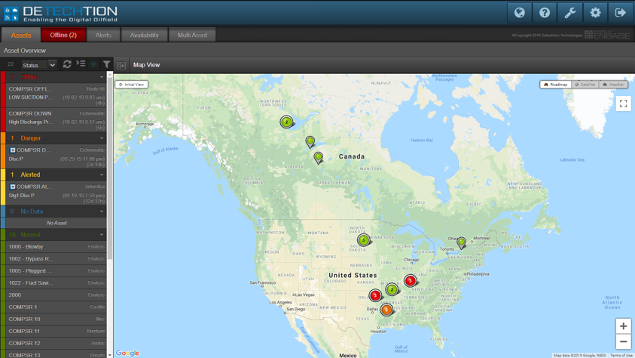 Enalysis
Enalysis is the only commercially available predictive SaaS system developed to optimize a fleet of natural gas compressors by improving fleet management and optimization. Complete with reporting capabilities and predictive maintenance modules, it is one of the most powerful APM tools available in the market.

Fieldlink
Fieldlink: a robust mobility platform enabling cloud-based data collection and a comprehensive interface that can be populated & referenced from anywhere in the field with any smart device.