Fieldlink
Tracking & Reporting
Never lose sight of call-outs or hauls.
Enabling cloud-based data collection and communication, Fieldlink facilitates getting access to information about well activities and chemical hauls in a single location.
Fieldlink is compatible with multiple SCADA and other control platform to see what's happening and control site operations without travelling to remote locations. Field personnel and service providers alike can create, update, manage, and close tickets from any device using this application.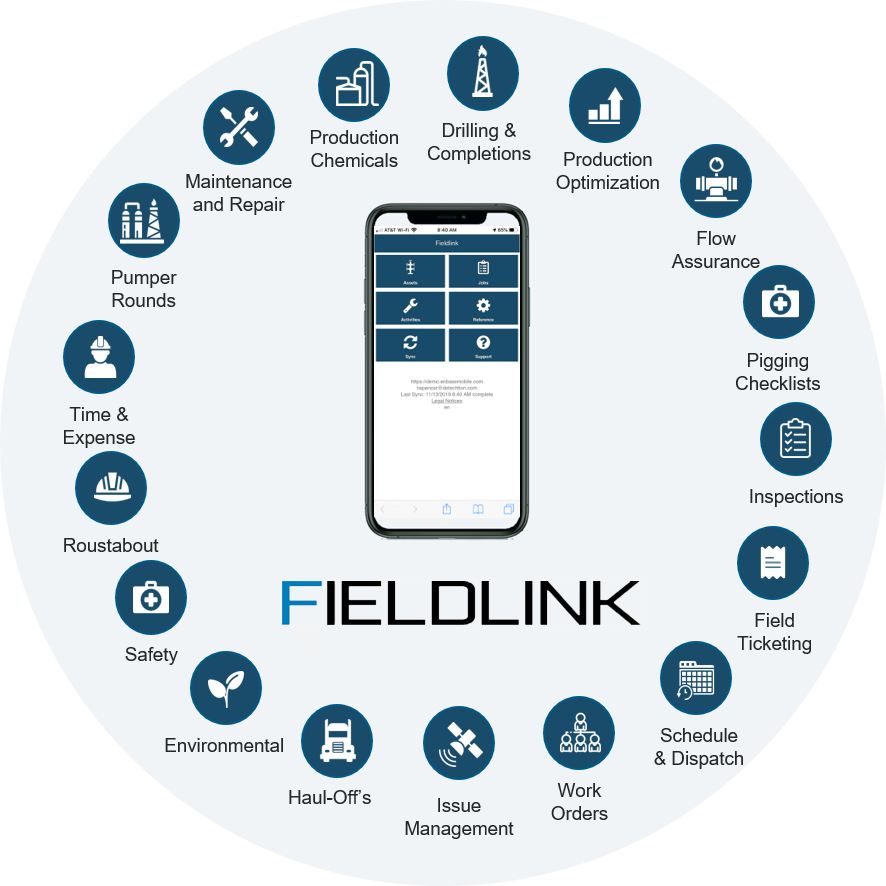 a mobile solution to bridge
communication gaps