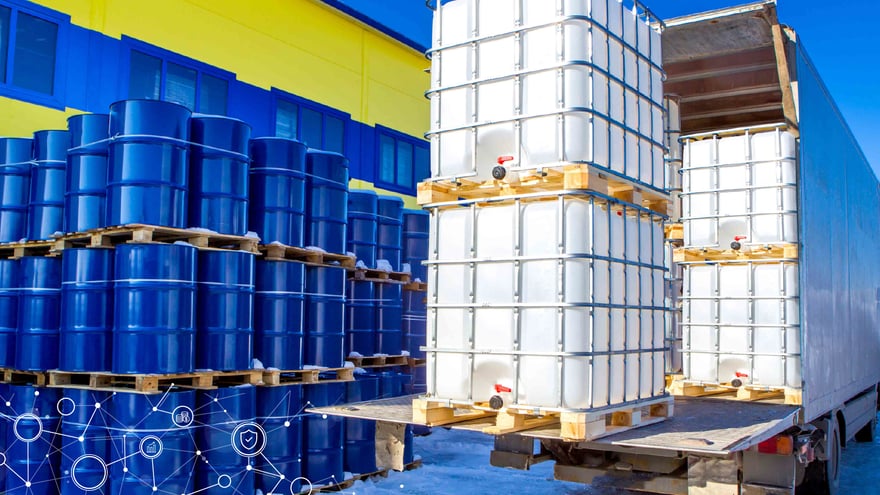 Oil and gas producers complain that chemical management adds up to a large unmanaged cost in terms of managing a lease. While regular chemical treatments are vital to the operation of an oil or gas well, the management of the chemical program often falls short of optimal. Yet without the vital chemical treatments corrosion, scale, paraffin, and bacteria will begin to impede production and/or destroy the well and pumping equipment, eventually leading to an expensive workover.
Here's a question that you should be asking yourself:
"Is there a way to make chemical management more predictable, more efficient and less costly—without endangering your operations?" Let's discuss ways in which producers can optimize their chemical management process, which include:
• Preventing overdosing or unnecessary chemical usage
• Preventing underdosing and assuring production flow and protecting equipment
• Gaining a transparent window into costs and the operations of the vendor
All producers are finding that by digitizing their resource extraction infrastructure, they are able to increase efficiency and better manage costs. Digitizing chemical management is a prime example of the improvements that can be achieved. This might involve everything from adding IoT tank sensors to modernizing your billing software, but the technology is available today to enable you to create a chemical management system that both controls costs and maintains your revenue while helping you stay profitable even when prices fluctuate.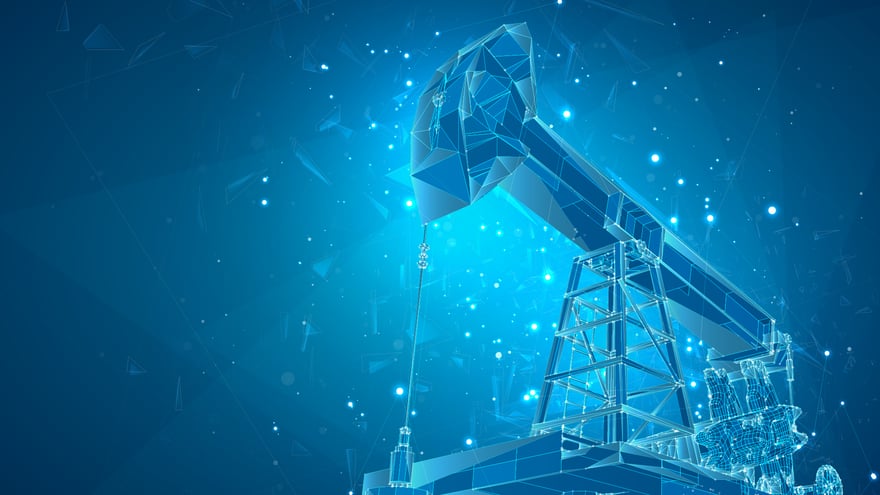 Many operators in the oil and gas industry are trying to move towards management by exception. To manage by exception requires you to set up monitoring infrastructure, create a cadence for routine tasks, and then forget them until or unless a problem arises.
Oil and gas producers should constantly take advantage of efficiency improvements to survive. Experience has shown that even incremental improvements to operations can add up to large savings over time. Improvements over the recent years have focused on automating mundane tasks to gain the advantage of speed and innovation, and avoid labor being consumed with non-productive work.
How does management by exception apply to the chemical management processes?
Today, the oil and gas industry already utilizes a management by exception philosophy when it comes to chemical management. However, it is often lacking the necessary systems and processes to be considered a full implementation of management by exception—specifically when it comes to chemical management. Management by exception requires data, and timely data, to operate. Without the required data, surprises continue to happen and go undetected for long periods of time causing further problems that are often very costly. All operators seek reliable and repeatable processes, but many lack the technologies and methodologies that can surface exceptions in a timely and accurate manner.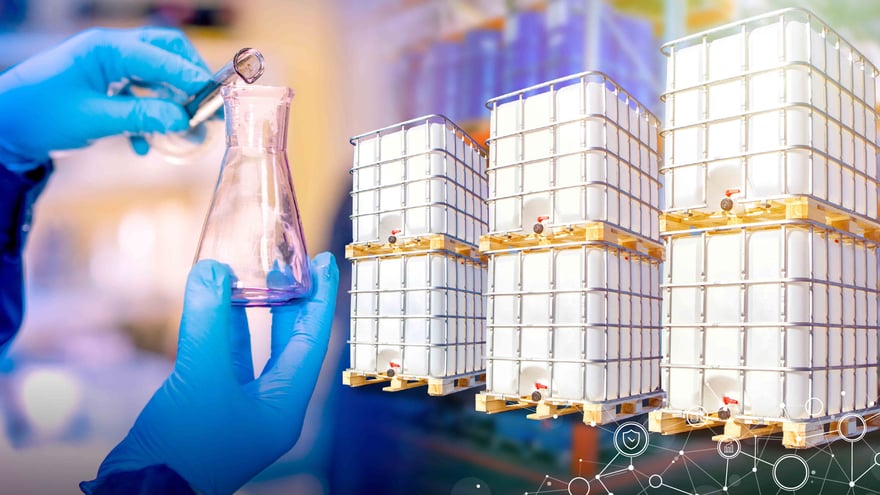 Oil and gas producers are naturally focused on maintaining production, often relegating the task of chemical management to an outsourced specialty chemical management company who will provide the services necessary and labor to manage the chemical program, including supply of the chemicals, adjusting and maintaining the chemical dosing equipment, field monitoring and reporting.
While this arrangement often works well, there can be a delay in the operator receiving the information that is being used to manage the chemical program. "Lack of transparency" is often cited by oil and gas producers as one of their main complaints about their chemical vendors. Transparency might not always be the vendors fault if the systems are not in place to provide the primary data used to run the chemical management program.
Oil and gas producers who have dedicated staff to oversee the vendors, often complain that the Chemical Lead does not see that same data that the vendor is seeing in real-time. Because of this, decisions, based upon exceptions, are not acted upon quickly. Simply, the vendor and the Chemical Lead are not fully aligned due to incomplete or untimely data.
In summary, for by-exception management to work, you need the following foundations:
1. Adequate data in near real-time
2. Processes that can monitor the exceptions and notify the right people
3. People who can respond quickly and take remedial action.
Without these foundations, chemical management by exception cannot be fully realized, and delays will be introduced into the process (sometimes in weeks) that not only cost production but in the long run, incur costly remediation.
The Slow rate of change and reporting
The producer's Chemical Lead notices a variety of wells have experienced increased downtime and decreased production. The Chemical Lead asks the vendors to change the dosing rate of chemicals in these selected wells. It takes a few weeks for the vendors to visit the wells and make changes, and another few months for them to receive new chemical monitoring data with which to assess the effects of the change that is then prepared in a PDF report. The result is that it might take a number of months before the Chemical Lead knows if the changes are in place and several more months before they know if the changes made a positive effect.
Data and Data ownership
It's uncommon for vendors to share their information in the sort of real-time, up-to-the-second dashboard that a Chemical Lead might want. Instead, the producer's Chemical Lead might get a spreadsheet once a month with attached comments. This is a typical cadence for most chemical management programs today. It is then the Chemical Lead's job to review and understand the data that has been presented and look at the big picture for ongoing trends and be up to the minute with the vendors' understanding. The immediate problem is that the data is locked into spreadsheets, one sheet per month. Additionally, the producer does not have transparency into the underlying data that was used to perform that calculation. For example: what are the before and after chemical tank level readings? When was the data collected? Was it collected or just estimated? What was the raw before and after readings before the calculations were applied? At what time of the day were the readings taken? Etc.
Multiple vendors
If there are two or more vendors onsite, it is up to the oil and gas producer to enforce reporting consistency from each vendor. This is often more difficult than would be expected because each vendor will have their own methods within their company that their people are trained to use. Moving away from the "standard" often requires additional manual manipulation, especially when additional fields are requested or the data formats are requested in a different format than the vendor is used to using. For the oil and gas producer, this makes using multiple chemical vendors a challenge.
Over-dosing or under-dosing
Due to the immediate outages that are caused by paraffin wax or asphaltene, chemical programs that control these problems often get a high focus. With the potential to cause immediate production loses, control programs for these problems are very rarely underdosed.

However, corrosion and scale forms over a longer period of time. For this reason, there often does not appear to be any immediate feedback on the success or otherwise of these programs. Due to the expense, it is not possible to analyze water samples or corrosion coupons from every well, every month, so assumptions are made. In these circumstances, it is easy to see how underdosing or overdosing might go unnoticed for many months before a problem is revealed.

The problem of wells that are being batch dosed (treater truck) and not dosing chemicals continuously is also a real problem. Not knowing if the well was dosed and by how much means that troubleshooting root causes by looking at the water cut, temperature, pressure, H2S levels, etc. are useless unless you have a baseline chemical dose to compare the performance against.

To summarize, oil and gas producers can't manage their wells by exception unless they have the feedback mechanisms in place to understand exceptions when they occur. How can operators create these feedback mechanisms and put them in place?
TAKE THE NEXT STEPS
GIVE US A CALL
With Detechtion, you can add authoritative intelligence to the process of reducing costs and increasing production.
Schedule A Delivery Call