Access field status & real-time activities from any device
Fieldlink, the mobile app created for oil and gas operations, enables cloud-based data collection and communication in a central location while facilitating access from anywhere across real-time and historical systems.
Fieldlink provides a paperless platform to stay informed on what's happening in the field and to control operations without needlessly travelling to remote locations.
In-person status checks are no longer necessary - find assurance that your site and processes are operating smoothly just by checking your phone.
Get more done with Fieldlink®
Synchronized Information
& Activity Tracking

Automate
Reporting Actions
Monitor and create records of activities in all functional areas.
Document inspections and jobs quickly and accurately without risk of duplication.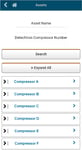 Monitor
by Exception
Know immediately which systems need attention now, or will soon with seamless, real-time data synced on the app.
Bad actors get heavier monitoring to prevent future problems.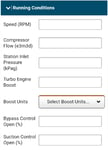 Stay
Informed
Stay organized and keep the entire team in the know of status and jobs completed at remote sites.
All site visits and haul-offs can be time- and geo-stamped.