The Ultimate End-To-End Compression Solution
Take control and optimize your compressor and its engine performance with ease.
Talk to an Expert

Compressor Fleet Management and Optimization
Enalysis can identify production and maintenance opportunities for all reciprocating and rotary
compressor models using digital twin technology.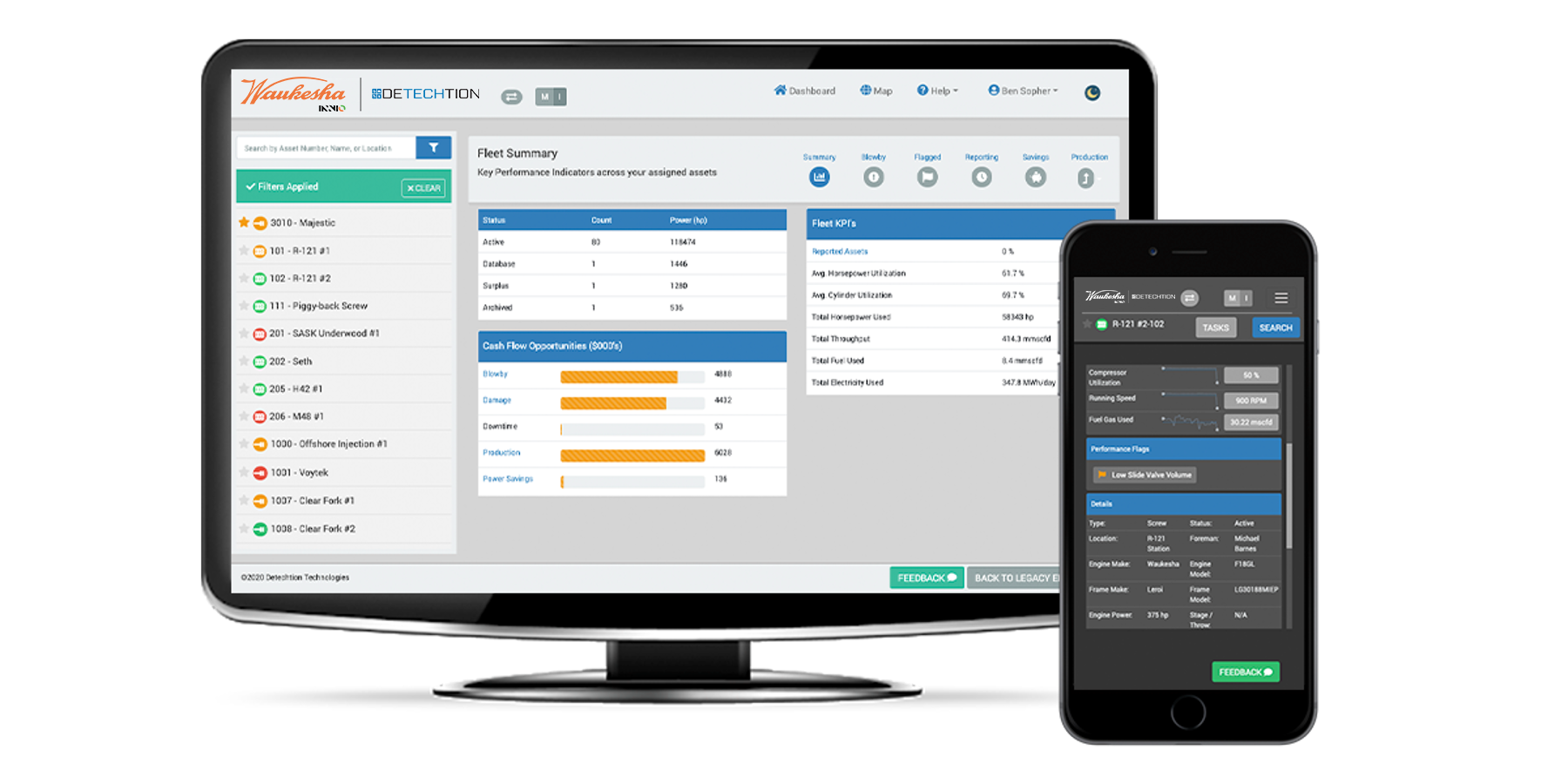 Compressor Condition Monitoring & Control
Simplify and support effective decision making using algorithm-based models from real-time condition monitoring and control informatics.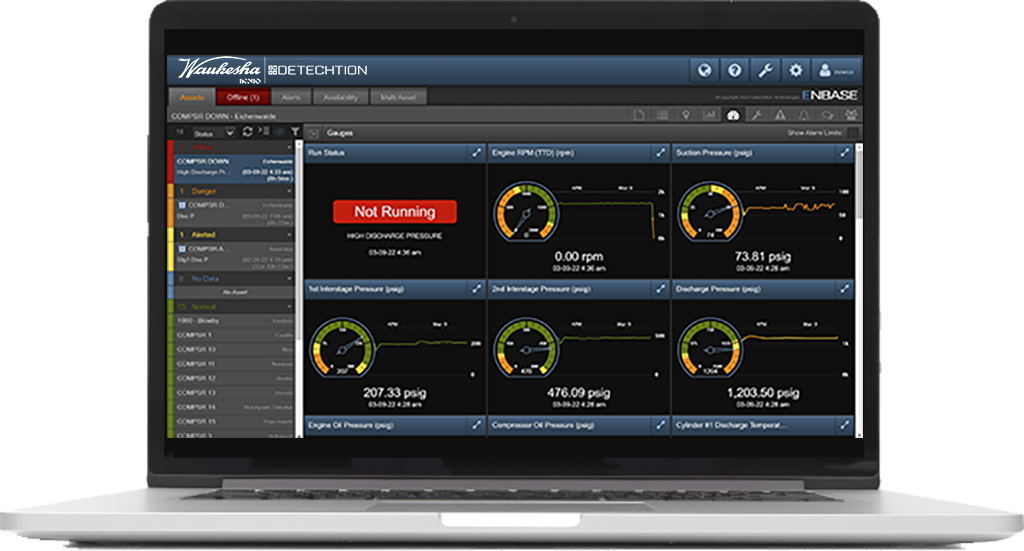 "This collaboration will benefit the industry's need for solutions that provide deeper visibility and better control throughout the compressor skid while optimizing operators' operations. Both Detechtion's and INNIO's Waukesha teams have a wealth of knowledge and are energized to create an even more powerful solution that achieves the accessibility customers deserve,"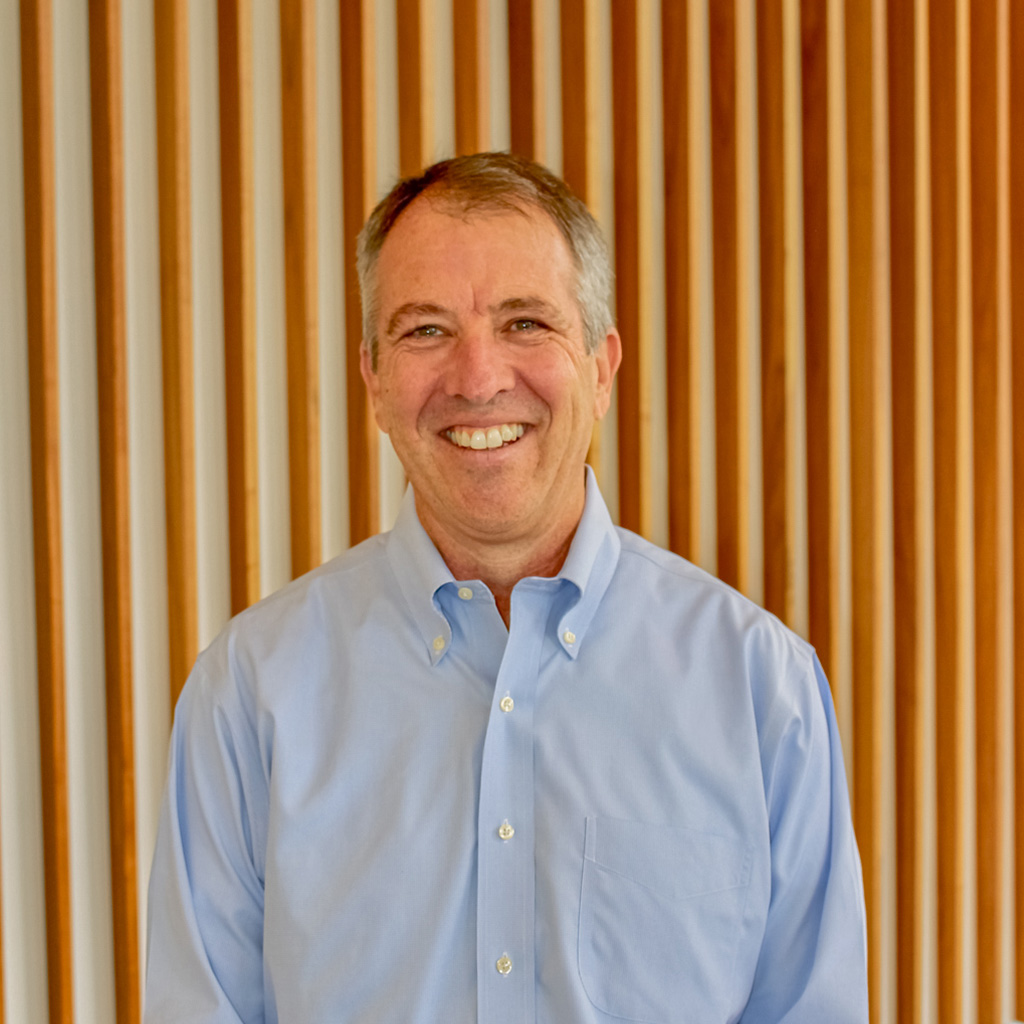 President and CEO of Detechtion Technologies
"The comprehensive solution combines INNIO's strength in engine analysis with Detechtion's wide range of compressor diagnostics. This collaboration enables us to drive our customer-centric strategy, helping drive the transition to net zero,"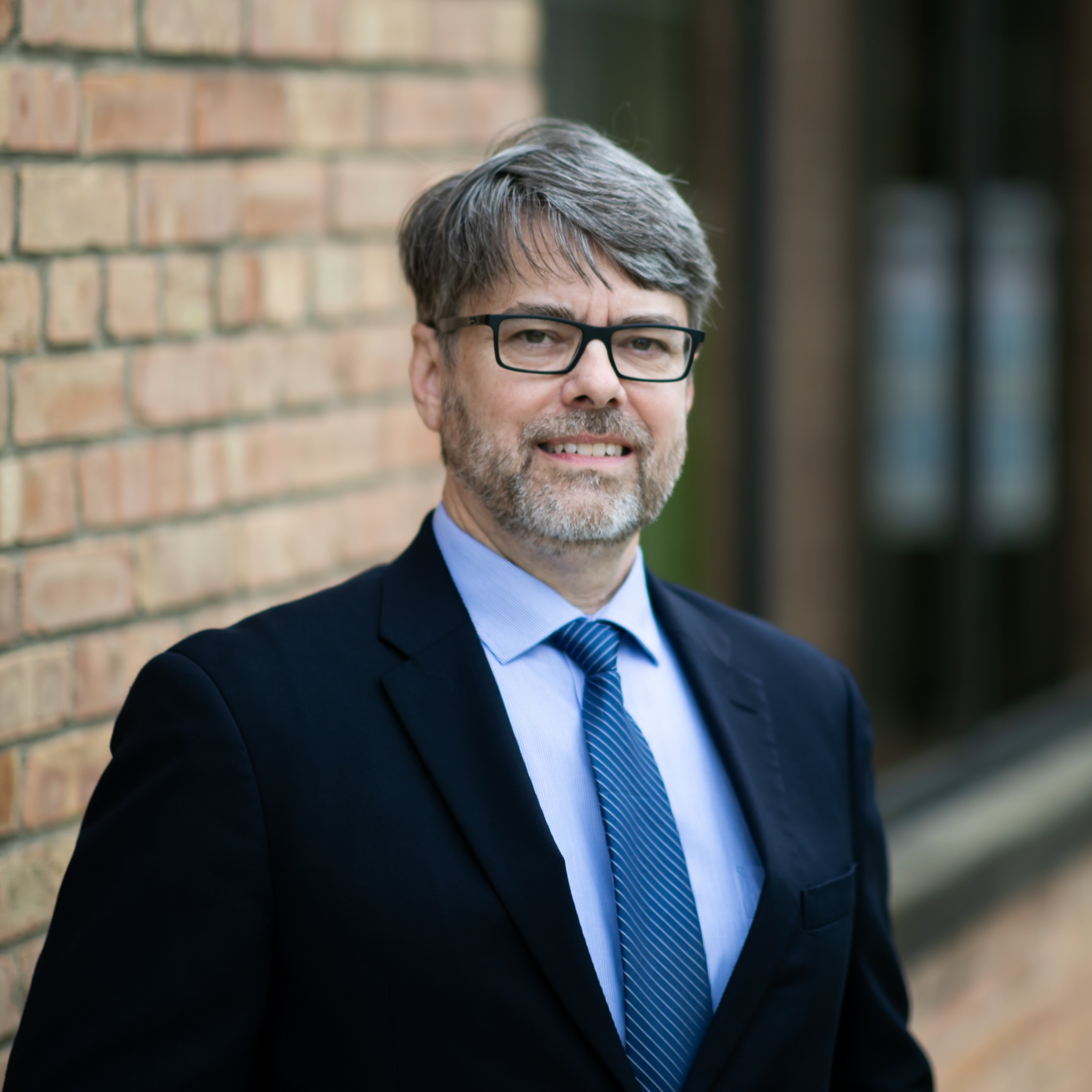 President of INNIO Waukesha