Thought of the Day
---
Finding Hidden Revenue In Your Existing Compressor Fleet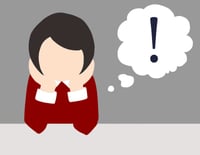 The
cur
re
nt downturn in commodity pricing has had a massive effect on the capital and operational expenditures of Oil and Gas Producers in North America. With these companies cutting their capital spending and investment, they are no longer able to increase revenues by drilling new wells and must look elsewhere to create business value. While many of these companies are focused on decreasing operating expenses to weather the current downturn, there are other alternatives that can be used to unlock hidden potential in their existing assets.
The three main KPIs to measure the success of a fleet of compressors are utilization, availability and reliability. Most companies employing compression fleets have programs to address availability and reliability, but few address utilization. Common problems in utilization include lost revenue opportunities caused by damaged valves, piston rings or suboptimal configurations. Without a tool to measure these missed business opportunities, the companies are blind to the business intelligence that could highlight them.
If you are responsible for the profit and loss of a group of compression assets and you have not equipped your Reliability, Engineering, and Operations groups with a tool that measures utilization, you will never know if your compression assets are running as close as possible to their true potential. Equally, if you are a member of one of those groups and are given the responsibility to optimize your company's compression assets, a tool that measures utilization and gives actionable information on how to achieve optimal performance is vital to your success.
At Detechtion, we offer Enalysis™ as that tool. We routinely find 1½% to 2% revenue increases by finding opportunities such as:
Unseen production potential
Unseen maintenance issues
Fuel and power over-consumption
Risk of catastrophic equipment failure
If you've been limited in investing in the health and potential of your compression fleet due to the current downturn in commodity pricing, now is the time to invest in a tool that will give you visibility into both.