Thought of the Day
---
Aligning Business Objectives When Natural Gas Producers Lease Compression Assets
The line between operational and maintenance responsibility is often blurred when managing a fleet of compression assets. Additional complexity is introduced when some of the assets are owned and some are leased. In this quarter's blog, we will look at the different philosophies and metrics for operating and maintaining a fleet of leased compression assets.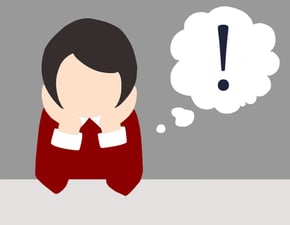 When a natural gas production company leases compression assets to service their gathering network, they generally agree to service level agreements around availability and mechanical availability with the compression leasing company.
Availability is generally defined as:
Total Available Runtime Hours – Total Downtime Hours
Total Available Runtime Hours
Total downtime hours include both scheduled downtime for preventative maintenance and compressor overhauls as well as unscheduled downtime for any reason not associated with scheduled downtime.
Mechanical availability is generally defined as:
Total Available Runtime Hours – Downtime Hours Due to Mechanical Issues
Total Available Runtime Hours
The natural gas producer and the compression leasing company agree to terms and service levels around these two metrics and then move to operations. However, these two metrics do not take into account the level of efficiency or utilization that each compressor has delivered for each hour of runtime. Consequently, a leasing company may meet their contractual guarantees of availability and mechanical availability, while opportunities around process losses and inefficiencies caused by the mechanical conditions inside each compressor and cylinder go unrealized as that responsibility remains with the entity responsible for operations. It is in these instances that Detechtion can help bridge the gap between maintenance and operational philosophies. Using Enalysis™, we can help leasing companies meet their service level agreements around availability and mechanical availability and highlight utilization opportunities that can be acted upon and realized by operations.
When a natural gas producer deploys Enalysis™ on those leased assets, operational opportunities that either increase throughput or save on power consumption are quickly identified. These opportunities are sent to the compression leasing company and natural gas producer. Depending on who is responsible for operations dictates how those opportunities are realized.
In a best practice we have observed, there are joint monthly meetings with the leasing company, operating company and Detechtion to ensure that business objectives are aligned. At these monthly meetings, opportunities for increased gas throughput (along with recommended operating changes like pocket adjustments, speed changes, etc.), power savings, and any inefficiencies identified through Enalysis™ are jointly reviewed and prioritized. Whether implemented by the leasing company or by the operator, the benefits are significant. We have found that utilization opportunities average about 1.5% of daily throughput and power savings average about 6% annually.
By deploying Enalysis™ on leased compression assets, natural gas producers can then feel confident that they are getting the most out of their compression investment and the leasing company can drive towards that peak efficiency with the confidence that they are not exposing their compression assets to extreme conditions as they move towards increased availability and mechanical availability through predictive maintenance analytics.
If you are a natural gas producer who leases compression assets or the leasing company that provides them and want to make sure that utilization of those assets is being measured and acted upon, please reach out to us at Detechtion so we can quantify what opportunities exist in a leased compression fleet.