Our History

Detechtion® was founded by Alan Taylor, a recognized industry expert, who began development of a non-invasive diagnostic tool to analyze compressor operating performance and reliability in the late 1970's. For over 20 years he used this program as an engineering consultant to the major oil and gas companies around the world to troubleshoot compressors. Over the 20 year period, Alan continued to add functionality and intellectual property to the program creating a tool like no other available in the industry. In the late 1990's, Alan's son, Brian, working as a summer student at a compressor packaging company quickly recognized the limitations of the vendor software he was using and shared his frustration with Alan. Alan and Brian recognized the opportunity to market the offering and decided to start a company.
1998

– Alan and Brian founded Detechtion and began marketing the tool, Enalysis

®

. As online technology was in its infancy, clients faxed in data, reports were generated, recommendations were manually added, and the reports were faxed back to the client.
2001

– The fax and pay business model was limiting the growth opportunity and with the internet now becoming ubiquitous, Brian recognized the opportunity to provide a way for clients to enter their own data. Working with Cyberwave Technologies, Brian transformed Enalysis

®

into one of the first "Software as a Service" technologies.
2002

– Detechtion Technologies expanded into the United States with new partners Andrew Miles and Cavan Carlton. Since then, Detechtion

®

has recognized a steady growth of 15%-20% every year with new offices opened in Pittsburgh, Pennsylvania and Brisbane, Australia.
2006

– Detechtion Technologies

®

was ranked as 70th in Profit Magazine's 100 Fastest Growing Companies in Canada with 919% growth over the previous 5 years.
2013

– Detechtion continued its growth in Houston, Pittsburgh, Calgary and Brisbane, and acquired Cyberwave to insource product development.
November, 2013 –

Element Partners, recognizing the growth potential in broadening the product offering and further penetration in the United States market, acquired the majority interest in Detechtion.
2016

– Detechtion Technologies

®

acquires Enbase LLC to deliver an Industrial IoT platform for solutions in the Oil and Gas Industry.
About Detechtion Technologies
Detechtion Technologies™ is the market leading Industrial IoT and mobile application provider enabling the digital oilfield. Through its Enalysis®, Enbase® and Fieldlink™ product lines, Detechtion offers solutions for chemical injection, compression, and other production operations. Using Detechtion's Monitor, Protect, Control, Optimize™ paradigm customers are able to automate assets with a single hardware device. Over 100 customers and thousands of users depend on Detechtion Technologies® to monitor and manage over 10,000 assets worldwide.
---
Did you know?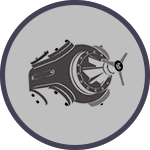 Compressors on the Enalysis™ system today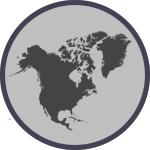 Millions of Horsepower Managed by Enalysis™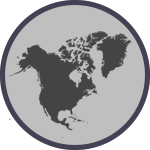 of the Top 25 Natural Gas companies use Enalysis™
---
You may also be interested in: