Claim Your Free Installation!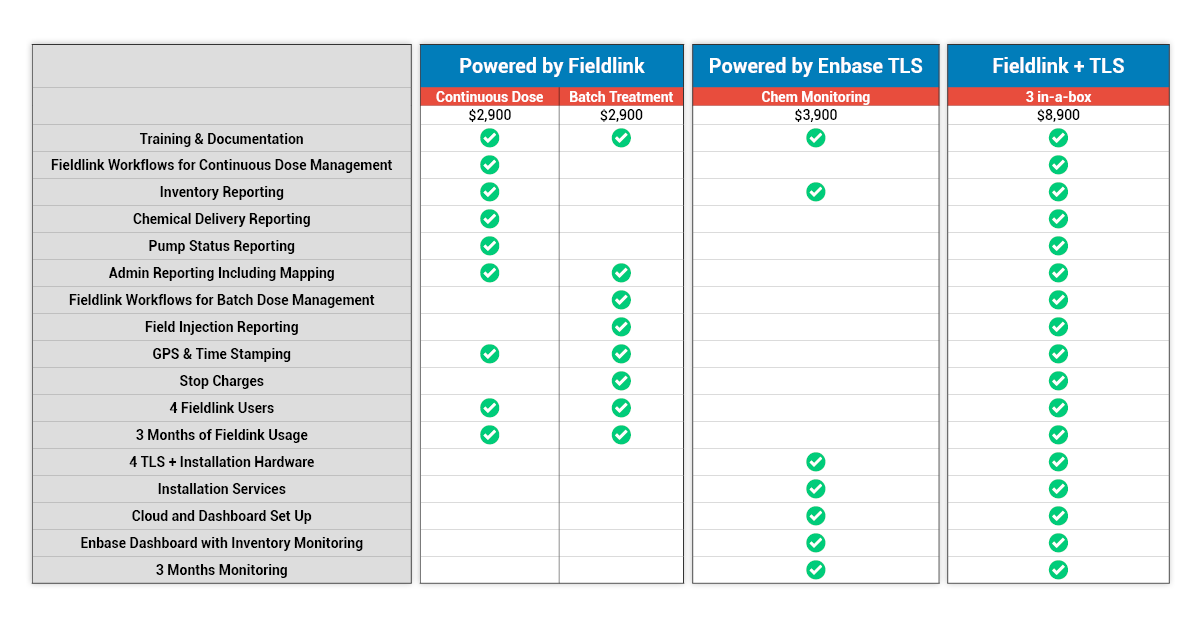 Detechtion wants to help the oilfield say "Goodbye" to the Monthly Report and say "Hello" to timely, transparent data.
As one of the top three operating expenses, wellsite chemicals & chemical management provide an excellent opportunity for optimization. Inventory Measurements and Dosing Calculations by means of the Enbase Tank Level Sensor (TLS) allow for alerts to be sent out as soon as a pump is identified as over or underdosing. Alerts are also sent out when tank levels have hit a low, reorder point.
Detechtion Fieldlink for Chemical Management can help track all oilfield activities for both Chemical Management Companies and Producers. Never wonder if that batch treatment was completed, simply log into Fieldlink to verify all your oilfield data at your fingertips. Complete data entry is now done by the person performing the work, eliminating redundancies, securing data and reducing the data entry time.
Detechtion offers several packaged solutions to help make the first step towards digitally transforming your Chemical Programs as seamless and easy as possible.
Feel free to explore one, mix & match or even check out our 3 In-a-Box solution to perfectly package your entire Chemical Management Program!

Trying to find the chemical package that's right for you? Download the Chemical Management In-a-Box Benefits Guide below!